About Us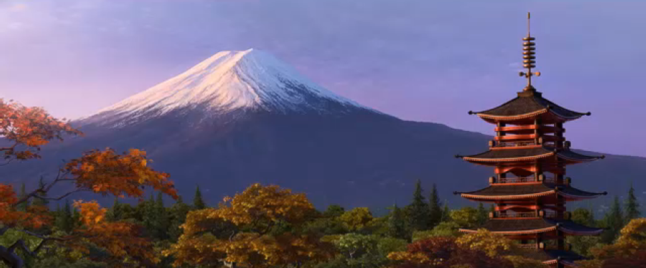 Open (August, 1959), just 14 short years, Johnson High School was a wonderful collection of old wooden buildings arranged to form an American high school campus in Japan. In the Fall of 1959, a group of inspired students assembled to form the first student body. The school educated and graduated hundreds of students until its closed in 1973. The school was moved to Yokota and the Johnson High School, as we knew it no longer existed.

We now have a virtual school for all the alumni of Johnson High School, for anyone who attended and called Johnson home. These articles and pages assembled here in this website can now be our high school campus. For it was the people that made up the school, not the buildings. And, as long as there's a little part of Johnson within each of us, the spirit of Johnson can never die. "...High in spirits we'll remember you." — The Johnson Legacy.
The following is a VIDEO from Johnson Air Base, 1959 - 1962. Thanks to Rocky Chauvin.
Thanks to Rocky Chauvin.class of 1962
HISTORY

Yokota Air Force Base derives its name from the Yokota family that reportedly owned most of the land that stretches from Fussa station nearly to Tachikawa station. According to legend, the family provided this portion of its holdings to the Imperial Japanese Government which transformed the cornfields and pine groves into a military base in 1938. Finished with construction in 1940, the Japanese Army called the facility Tama Army Airfield, while local residents called it Fussa Airfield. The Japanese Army used the area primarily as a test flight center during World War II, and the base remained fully operational until the end of the war. The base sustained only minor damage during the war, and US forces began operations on September 4, 1945. American dependents arrived shortly thereafter.
Qualified teachers and administrators were recruited in the spring of 1946, and the first dependent school opened September 7, 1946 at Johnson Army Base in Iramura, about 20 miles from Yokota AFB. During a DoD school consolildation, Johnson High was closed, when it and several other schools were absorbed into Yokota High School, which opened in 1973. Other schools in the area were Tachikawa, located on what is now Showa Park, Chofu High near ASIJ, and Yamato High which is about five miles away from YHS and Narimasu.
When Yokota High School first opened, the concept was a "school with open doors." Students had a modular schedule that offered as many as 27 "mods." The principal was very progressive, and wanted a wide open campus. At one point in these early years there were 103 different English classes offered. That modular schedule continued under the next two principals. Now, the schedule consists of fewer classes which meet for longer periods, and includes classes offered over the Internet. The Johnson Falcons, who bacame the Yokota Panthers can trace their roots over a half century.
---
JHS Volunteers
Volunteers are worth their weight in gold. They share their time and talents without any compensation, so it's crucial to acknowledge their contributions and let them know they are valued. Thanking them can go a long way toward accomplishing this goal, so it's worth taking the time to find just the right words to show our appreciation.
BOARD APPOINTED COMMITTEES
The following Committees and Chairmen have been appointed by the Board:
William R. Elliott
JHS Counsel
Duties: Assist with the JHS organization's legal needs. The legal issues are likely to cluster around categories, such as nonprofit corporate law and governance, compliance with the tax exemption, contracts, copyright law and rights clearances, fundraising law, laws relating to the finance and accounting function, trademark law, consumer regulatory law, municipal law/governmental violations, permits, and approvals.
Marilyne Sebastian Ayers
Website Manager
Duties: responsible for maintaining JHS websites; create and modify appearance and setting of site; design websites; generate and revise web pages; utilize scripting languages such as html and Javascript using appropriate web application; serve as the server administrator; regulate and manage access rights of different users on website; maintain good communication and working relationship with database manager to ensure website is accurate and functioning properly.

[EMAIL]
Kay Boudreaux Weaver
Database Manager
Duties: responsible for creating, maintaining and updating the database for the JHS membership and keeping track of email addresses, postal address updates and developing communication with members searching for lost JHS Alumni. Also responsibile to update Classmates webpage with information, making corrections and additions; maintain good communication and working relationship with Webmaster to ensure updating data is functioning properly. Assist with editing website for accuracy.

[EMAIL]
---
Class Volunteer
Volunteers don't get paid, not because they're worthless, but because they're priceless. Our JHS volunteers do not necessarily have the time, but they just have the heart. Below is the HEART of our organization. We cannot thank them enough.