2023 JHS Reunion in Las Vegas

October 9-12, 2023
---
REGISTRATION FOR THE REUNION HAS BEGUN. SIGN IN OR JOIN TO ACTIVATE REUNION TABS. CLICK CONTACT US ON SIDEBAR IF YOU NEED HELP.
Reunion 2023 Registration
Click Here
---
ANNOUNCEMENT
2023 REUNION WILL BE IN LAS VEGAS, NV ON OCTOBER 9-12, Monday to Thursday, at Tuscany Suites and Casino
A message from our Hosts for the Reunion Mary Richardson Hiatt '73 and Bob Smith '73:
Due to unforeseen circumstances, the original dates (October 5-8) for the JHS Reunion 2023 (the 50th Anniversary of JHS closing) have changed to October 9-12 and the location has been finalized.
We chose the Tuscany Suites as they have reasonable rates, no parking fees and no resort fees. We did not want to share the same dates at the same hotel as the Yamato reunion, and other venues turned out to be more costly and not a good fit for what we want the people at our reunion to experience. The Tuscany has a great hospitality suite for us to use, and it had already been taken by the Yamato reunion, so best to just have it begin a day later than the end of their reunion.
Now that we have signed a contract for rooms with the Tuscany Suites and Casino, we will start working on the registration paperwork to determine what things will cost. Registration materials will be forthcoming soon.
If you have not already joined the JHS website, please do so now or by logging in at the top right of this Home Page in order to access the entire website and get more details and emails about the upcoming Reunion. If you have problems joining or logging in, please contact Kay Boudreaux Weaver '63 at JHSinfo@sbcglobal.net or click Contact Us on the left Side Bar.

It is so good to hear there are so many who are ready to attend a Reunion. The mini reunion in Nashville certainly sparked more interest in having a JHS Association Tri-Annual Reunion and I do not doubt that the 2023 Reunion will do the same.
Now that preparations for the 2023 Reunion are well under way, it is time to look for a host for our next Tri-Annual Reunion in 2026. As we all know, seeing friends from our high school days is always a great time and makes us want to see more from that time in our lives so lets start thinking about our next reunion after 2023 and see if we can get a new location to give those in a new area an opportunity to experience the thrills of a JHS Reunion.
DO YOU WANT TO HOST A REUNION??
To have a Reunion we must have JHS members volunteer to host a reunion at a location of their choice.
Please read the Bylaws that set out how it should be done. Be sure you have joined the JHS website so you will receive future emails regarding the 2023 Reunion and other information.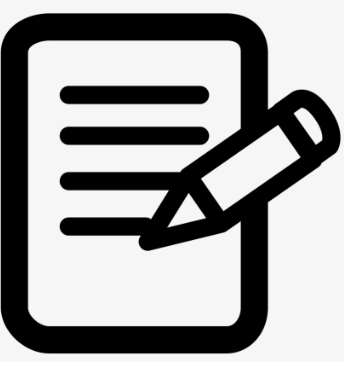 REUNION PROPOSAL DEADLINE
The deadline to send in Reunion Proposals for the 2026 Reunion is August 31, 2023.
Once all Reunion Proposal have been received, we will vote in September 2023 on where the location of our 2026 Reunion. An email will be sent with a reminder to VOTE.
REUNION FUNDING
Also to clear up any misinterpretation of information regarding the funding of reunions, the JHS Association does not fund mini reunions. The money we have is to be used for Tri-Annual All Class Reunions as set out in the Bylaws. The funding of these reunions is to give the host money to cover deposits to hold rooms and other expenses, but those deposits are only a loan and must be returned to the JHS Association after the Tri-Annual Reunion within a specified time.
The reasoning for the JHS Association NOT funding mini reunions was because it could open the door to quickly depleting what funds we have for our main purpose: the Tri-Annual Reunions for all graduation years and anyone who attended JHS.
We will be happy to share our knowledge of hosting a Tri-Annual Reunion with the volunteers who are interested in hosting a JHS Reunion.
Looking forward to 2023 and future Reunions!
Reunion Proposal Form: