2025 JHS Reunion in Myrtle Beach, SC
JHS REUNION 2025
OCTOBER 13-16, 2025
Beach Cove Resort
Myrtle Beach SC
Beach Cove is an oceanfront resort in North Myrtle Beach, South Carolina that provides a tropical paradise setting unlike any other. JHS Alumni will discover the best of North Myrtle Beach resorts with an indoor pool at Beach Cove, as well as plenty of amazing amenities to offer to ensure you will never have to leave the resort.
On left sidebar TAKE SURVEY 2025 REUNION
Are You Coming to the Reunion??

---
ANNOUNCEMENTS

It is so good to hear there are so many who are ready to attend a Reunion. The mini reunion in Nashville certainly sparked more interest in having a JHS Association Tri-Annual Reunion and I do not doubt that the 2023 Reunion did the same.
Now that the 2023 Reunion was well received, it is time to look for a new host for our next Tri-Annual Reunion in 2026. As we all know, seeing friends from our high school days is always a great time and makes us want to see more from that time in our lives so lets start thinking about our next reunion after the Las Vegas 2023 Reunion and see if we can get a new location to give those in a new area an opportunity to experience the thrills of a JHS Reunion.
DO YOU WANT TO HOST A REUNION??
To have a Reunion we must have JHS members volunteer to host at a location of their choice.
Please read the Bylaws that set out how it should be done. Be sure you have joined the JHS website so you will receive future emails regarding the 2026 Reunion and other information.
---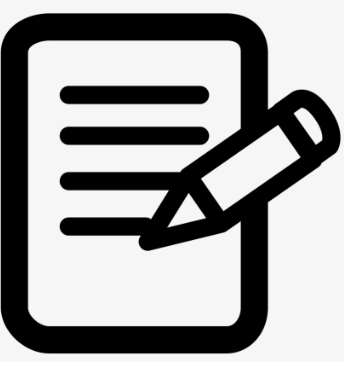 REUNION PROPOSALS
The deadline to send in Reunion Proposals for the 2026 Reunion has come and gone with no one vounteering the host. A survey was created to ask what we should do, if no one volunteers to host a reunion. So far the most of you completing the survey have stated that it will be in LAS VEGAS, NV if no one volunteers to host.
So far no one has contacted the JHS Board stating that they would be willing to host a JHS Reunion at a location of their choice,. The next logical next step would be to vote for a new submitted location or Las Vegas, NV either could be the next reunion site of our 2026 Reunion.
SO ...
If you would like to have a new location other than Las Vegas NV, please let your JHS Board know and volunteer for your new reunion 2026 location.
REUNION FUNDING
Also to clear up any misinterpretation of information regarding the funding of reunions, the JHS Association does not fund mini reunions. The money we have is to be used for Tri-Annual All Class Reunions as set out in the Bylaws. The funding of these reunions is to give the host money to cover deposits to hold rooms and other expenses, but those deposits are only a loan and must be returned to the JHS Association after the Tri-Annual Reunion within a specified time.
The reasoning for the JHS Association NOT funding mini reunions was because it could open the door to quickly depleting what funds we have for our main purpose: the Tri-Annual Reunions for all graduation years and anyone who attended JHS.
We will be happy to share our knowledge of hosting a Tri-Annual Reunion with the volunteers who are interested in hosting a JHS Reunion.
Looking forward to 2023 and future Reunions!
Reunion Proposal Form: