In Memory
James Stewart** - Class Of 1964
James Gregory Stewart
1946 - 2015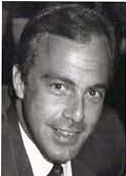 Jim surprisingly, lived in Albuquerque, which is the home to Vicky bender and Al Pope. But, no one knew. I believe that Jim's dad was Army and I think they lived at Tokorozowa. Jim actually graduated from Zama in 1964. A good person, as I recall. - Steve Gamble, class of 1964
Jim was born in Buffalo, New York August 23,1946 and is survived by his daughter Courtney Seaser and husband Kyle Seaser; sister Mary Stewart Scott and husband Robert Scott; and brother William Stewart. Jim has been part of the Albuquerque community for the past 20 years, working primarily in the financial services industry, retiring in 2005. Jim passed away on September 12, 2015, after a short illness. Jim was an avid soccer fan, and lovingly coached Courtney through many of her formative years, before her years at Sandia Prep. An MBA graduate from the University of Texas, Jim began his career in San Francisco, working for GATX, where he traveled internationally, and lived abroad for several years. Jim flew helicopters in Vietnam, serving his country with honor and distinction.
Funeral services were held at Santa Fe National Cemetery on Friday, September 25th, 2015 with military honors. Jim was loved and will be missed; may he rest in peace.
Please visit our online guestbook for Jim at www.FrenchFunerals.com
The Johnson High Alumni will miss Jim very much.