In Memory
Ted Adamczyk - Class Of 1967
Ted Adamczyk
1949 - 1995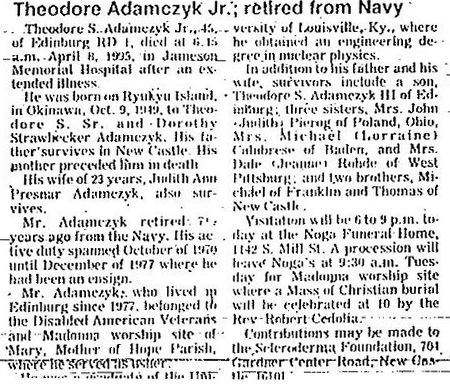 We received a note from Ted's brother, Mike who was two years behind Ted and graduated in 1969.
Ted did well -- took his education at Johnson, attended college and became a Nuclear Engineer for the Navy. Ted was later diagnosed with a rare disease (Sclera Derma) which eventually took his life. They say the good ones go young.
You may contact Mike Adamczyk, who has since retired as a VP of Engineering last February 2012.
The Johnson High alumni will miss Ted very much.