In Memory
Billy Carter** - Class Of 1960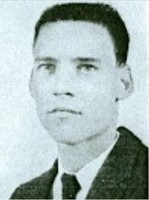 Billy Carter
1942 - 2013
Billy Carter, class of 1960, passed away yesterday, 30 AUG 2013 after a lengthy up and down battle with cancer. Craig Kurtz was notified by Billy's sister, Vera.
Ken Cooper, Class of 1960 - "Billy was the first senior class president and was a star athlete at JHS as well as being very popular. He was in Destin at the 2012 JHS Reunion, which is the only one he ever attended. Those of us from the class of 1960, who attended the reunion (Craig Kurtz, Max Peterson, Clarence Tanaka, and myself) and who knew Billy well, will be forever grateful that we got to spend some time with him reliving memories of our time at JHS."
Craig Kurtz - "I just finished cancelling my air and car reservations to fly to Dallas tomorrow. A short while ago I talked with Billy's sister Vera, who told me that Billy passed away this morning. She asked me to tell all of you who sent cards, how happy Billy was to receive them. At his request there will be no service and he will be cremated.
In my mind Billy and I will always be racing down the basketball court in the Johnson gym. I will miss him greatly."
If you could provide some details, please contact Kay Weaver.
The Johnson High alumni will miss Billy very much.